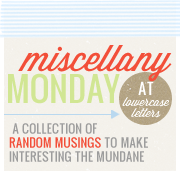 'Hope y'all had a great weekend! I feel like we didn't get to stop moving at all, but it was worth it. Saturday we had an event at our church and lead two different worship sets. It was awesome to spend Saturday and then yesterday morning saturated in music. I feel equal amounts of responsibility and gratitude when He allows us to lead others in worship~ responsibility because we are able to help usher others into His presence and just gratitude that we serve a God who is worthy to be praised and that He uses us. He is so good!

Saturday was also what Remy called 'the best day of his life' because he lost his first tooth (it's on the bottom... this picture was as good as he's give me). This is great fun for him but bittersweet for this momma. I didn't realize that he was big enough for such things!! I'm loving his sweet toothy grin! He was treated to a Happy Meal to celebrate the occasion (no tooth fairy here...). Considering I only used to get a quarter or two for a lost tooth, we figure he made out way better with his meal!
I love my table (how's that for random?). I have mentioned that I think our home and table is a big part of where God is calling us to minister right now. A lot of it is simply about the environment created around the table, but I really do love our actual table. When we were preparing to move to Illinois, our friends
The Clarks
were selling everything they had and preparing to go to Thailand. They had this great table, and we bought it from them. I love the benches and that it seats bunches of people, but I also love the legacy. There's not a day that goes by that I don't think of the Clarks, the time their family spent around this table, and it reminds me to pray for their ministry.

I heart Valentine's Day. Any holiday that embraces red and pink as it's colors is perfect in my book. I started decorating as soon as the Christmas lights were down, and Halle and I have already been busy painting hearts and looking on pinterest for card ideas. Celebrating LOVE is awesome, and I adore that this day has no mascot/fairy/troll that the public lies about (we all know how I feel about Santa...). A girly girl (and I'm not necessarily talking about Halle) can never be surrounded by enough pink, right?!
So what do y'all have going on this week? Remy is out of school today, so we're heading to a friend's house and then Hobby Lobby (Yay!). I've got a post in the works about my word for the year (Super Excited about this revelation!!), a Hearts at Home post for Thursday, and we're having a Craft Night/ Girl's Night Out at church on Friday night, so there's bunches to do for that... lots going on! But happy Monday~ I'm thankful for each minute!