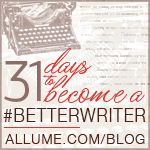 Happy Monday! I hope you had an awesome weekend! Today's writing assignment is to write about our weekend, which is nice because I wanted to share some pics anyway, and then choose one part that sticks out and elaborate on it.
Our weekend was full of spending time together as a family...Friday and Saturday long easy days. I had several cookie orders to finish up and deliver on Saturday, and then at Remy's request went for a 'nature walk'. It was a great way to spend a gorgeous afternoon. We haven't spent much time exploring any outdoor areas near our home (we're not what you would call 'woodsy' people, by any means!), so a friend recommended a trail and we just went for it. Later in the day we shared dinner with some friends. Sunday was a long day, as we had to be at church bright and early for worship practice, breakfast, an egg hunt and then the service, of course. But Easter is always worth the extra effort~ we had an amazing time of revelling in and worshipping a Risen Savior!! So thankful for the freedom that is found in an empty tomb!
We found a beaver dam!!
Taking a walk outside on Saturday was just what our family needed. I think we are so insulated, literally and figuratively, that we just needed to get out and breath... Some of Remy's Easter goodies included a bug box and binoculars, and both littles got a magnifying glass, so
Remy
The Explorer
was ready to get out and make some discoveries. We packed up a lunch and then hit the trail.
The beaver dam was our first discovery, and this was an amazing find to everyone. We hoped to see some beavers, but Remy was convinced that they were hiding underneath the bridge. We stopped long enough for him to draw a picture of the dam in his journal and then kept moving. The binoculars revealed all sorts of amazing sights, and stopping to eat lunch on a bench was a welcome rest for little legs at a halfway point.
Catching Bugs
We made lots of 'good finds', climbing over logs, sitting on stumps, turning over logs to collect centipedes and worms... but I think the most rewarding thing for me was just spending time without any of the world pressing in. Time kind of stood still while we were out there. The kids played well together and also got nice and worn out! We brought home a bug box full of living things, which we spent an even longer part of the afternoon at home just observing. It really is the simple things, isn't it?
Thanking Him this morning for a full weekend well spent~ time with family and friends celebrating the biggest day of the year!!